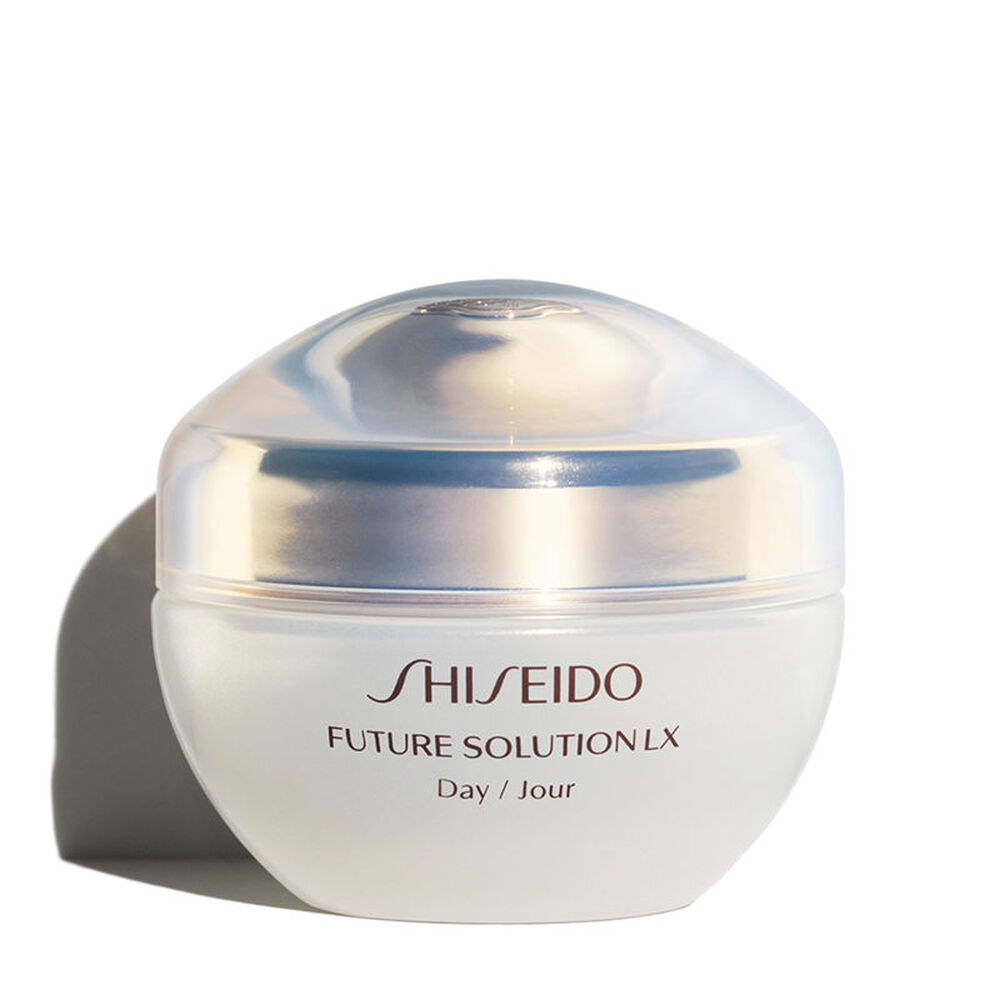 Image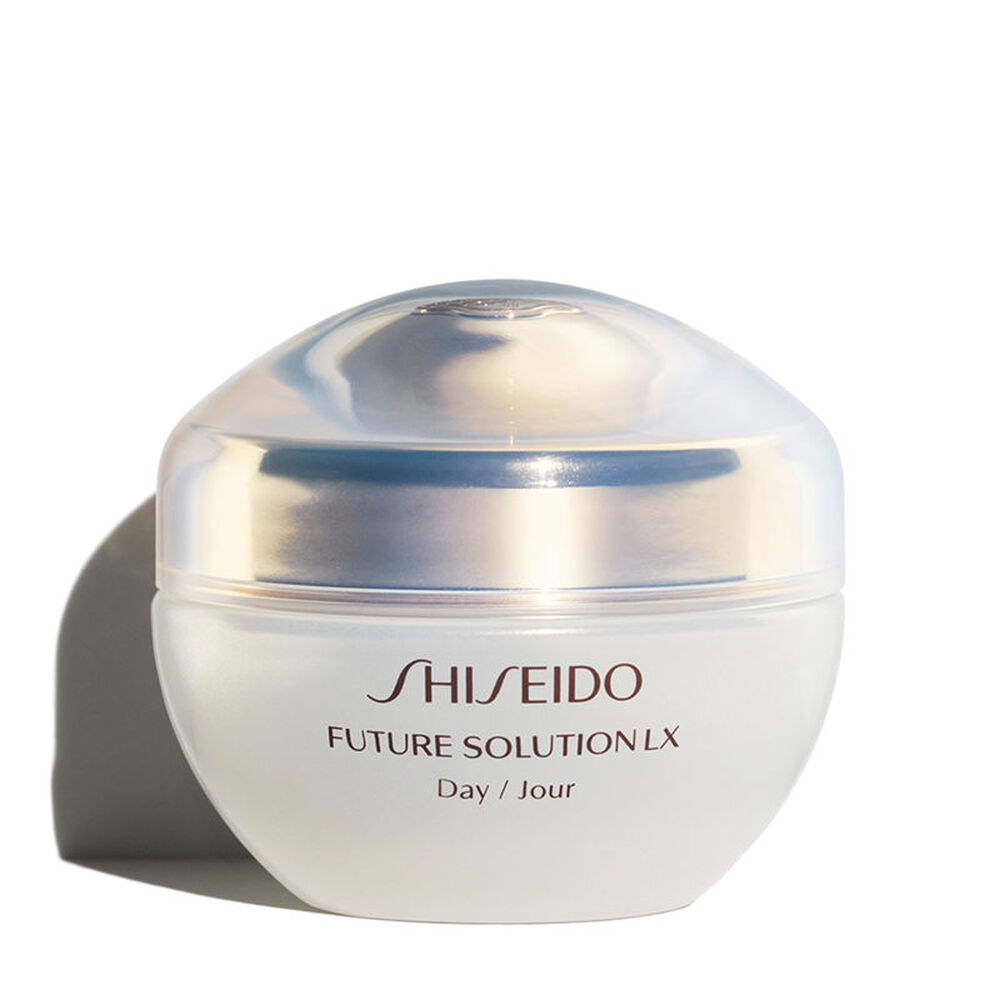 Zoom
Future Solution LX
Total Protective Cream E
A truly luxurious multi-functional daytime cream that both protects skin and

...
helpsrenew its vitalizing forces. With its rich, smooth texture, it maintains a deeply hydrated feeling through the day.
SHISEIDO's exclusive technology encourages skin's Daytime Defense Factor* to thrive, bringing out vibrant beauty from within.
Skin is defended, even when exposed to daytime aggressors like UV rays, dryness, oxidation and pollutants.

‧ Formulated with SHISEIDO's SkingenecellEnmei** to encourage the vitalizing forces that renew beautiful skin from its source*
‧ Provides moisture over long hours, minimizing the look of fine lines and pores, for plumped, bright skin
‧ Contains Premium Sansho Extract,*** to help promote the power of skin's Daytime Defense Factor and help protect the skin against various environmental stressors*
‧ Hybrid Anti-Pollution Powder helps protect skin against various air pollutants*
‧ Japanese botanical ingredients Uji Green Tea Extract, Sakura Leaf Extract and Angelica Root Extract help support the regeneration of skin's vitalizing forces*
‧ SHISEIDO's emulsification technology provides a pleasantly rich yet non-sticky and comfortable texture.
‧ Enhances makeup and foundation finish
‧ Non-comedogenic
‧ Dermatologist-tested

* in vitro test
** Patented (France, Italy, Germany, Spain, UK, USA, Hong Kong, China, Taiwan, Korea, Japan).
*** Patent Pending (USA, France, Germany, Italy, UK, Spain, Taiwan, Korea, Hong Kong, China, Japan).
More
Details
/en/future-solution-lx-total-protective-cream-e-1021392030.html
EXPERIENCE A BEAUTY THAT TRANSCENDS TIME
10 YEARS OF THE DEEPEST REVERENCE AND RESPECT.
10 YEARS OF VITALITY BORN OF A JAPANESE TREASURE: THE ENMEI HERB.
10 YEARS OF REINFORCED LONGEVITY, RADIANCE AND RESILIENCE.

Beauty of Japanese Botanicals
Additional ingredients that are deeply rooted in various regions of Japan are included in our formulas, such as: Sakura Leaf from Shizuoka, Premium Uji Green Tea from Kyoto and Angelica Root from Hokkaido.