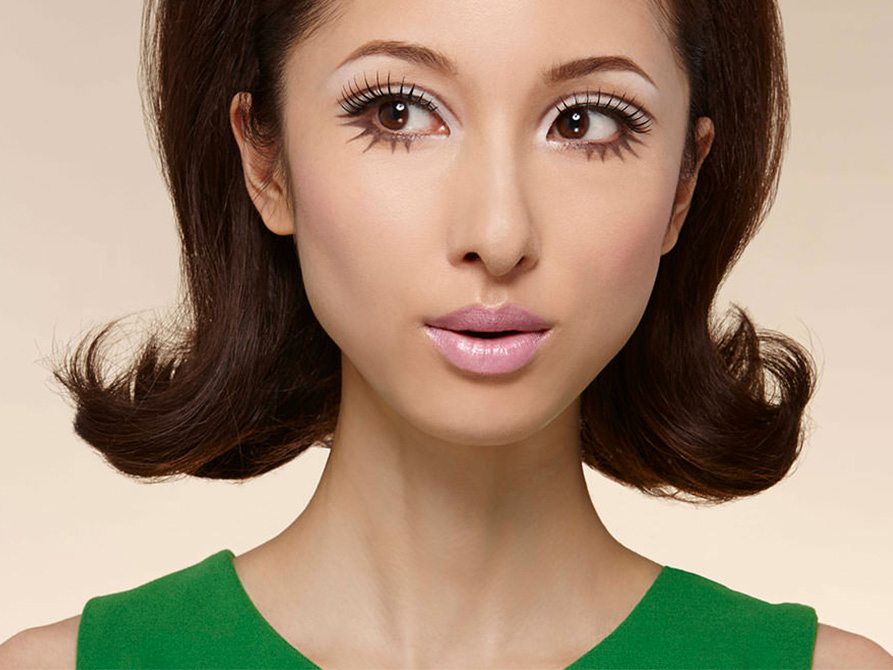 Making us feel empowered, prettier and like the very best version of our authentic selves, makeup is what us beauty girls turn to in order to make a bad day good (that thing when you wear a bold red lipstick on a Monday, y'know what I'm saying?) or to make a good day even better (translucent-yet-matte pops of color on your eyes just because it's the weekend!). Our love affair with makeup isn't new – it has been used to decorate the human face and body in almost every recorded society in history, from all over the globe.
We go back in time to bring you the history of makeup in nine Eras of Beauty – from the art deco makeup techniques of the 1920s to the shimmering individuality of millennial looks.
Roaring Twenties
The 20s was the era of the silver screen siren. Across the world, from Japan to India and the States, women became obsessed with copying the makeup looks and emulating the glamour of their favorite actresses and movie stars. Cue slim, curved brows, lined eyes, a defined Cupid's bow or "Clara Bow" rosebud lip shape, and pale, flawless skin.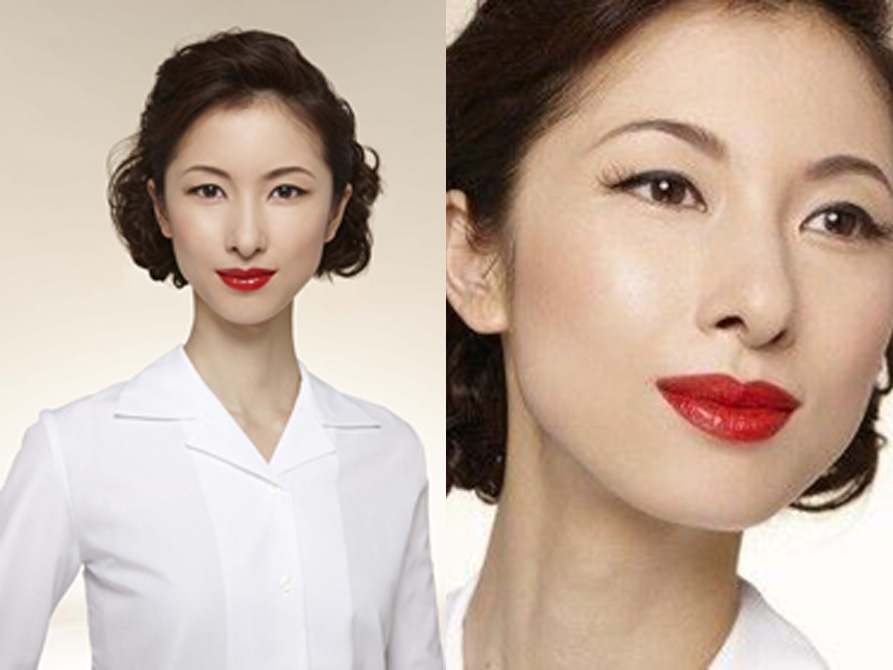 Flawless Thirties
Hollywood continued to exert its influence in the 30s. Women used foundations with names like "tea rose" or "white and waxen" to emphasize an ivory complexion. Pencil brows reigned supreme, and lipstick became the one key makeup item every woman needed to own!
Flirty Forties
By the 40s, the feline flick (an exaggerated eyeliner flick outwards) was becoming popular, thanks to actresses of the time. Women would use an eye pencil to contour the eye, tracing a triangle effect from the tear duct out to and beyond the natural edge of the eye. This made eyes look bigger and wider, and is a technique still used by makeup artists today.
It was fashionable to match your nail color to your lip color (preferably Victory Red), and hair was always worn up. Powder foundations (often a shade darker than your natural skin tone) were beginning to become popular, as women needed their "faces" to stay put all day, especially as many now worked to aid the war effort. Despite war rationing, makeup in the States was considered essential to boost morale. Women were encouraged not to stop buying their beloved lipsticks, and to cover the letters they sent to their soldiers on the Front with lipstick kisses, as their part of the war effort.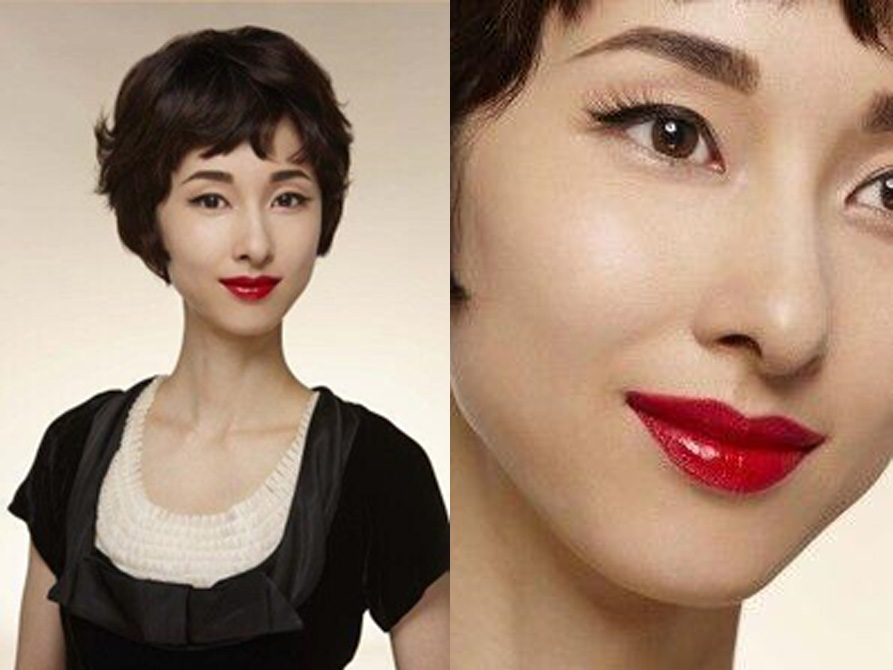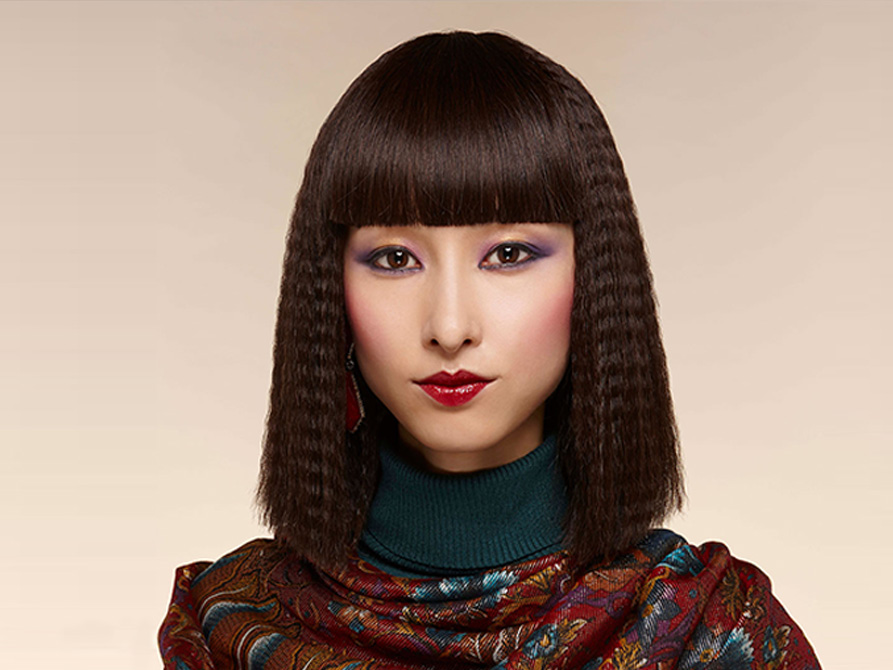 Fantastic Fifties
Postwar 50s in Japan, China, America and Europe heralded the golden age of makeup. Models began to rival movie stars as the faces of well-known brands, while actresses such as Elizabeth Taylor, Marilyn Monroe and Audrey Hepburn still epitomize the look of the era for so many of us. Skin became a focus, with "skin-improvement" cosmetics rocking the market, and liquid foundations and loose powders becoming popular. Lipstick continued to be a focus, especially with the new advances in terms of staying power.
For younger women, pink on the lips started to replace red, and pastel hues were very fashionable. At the same time, a glossy red was a classic go-to glamour look, and many women preferred the cat's eye effect of eyeliner to heavy eye shadows.
Swinging Sixties
Pink hues and elegant eyes were a natural transition from 50s beauty looks, but the 60s focus on youth culture, combined with London's Swinging 60s look thanks to Mary Quant and Vidal Sassoon, called for a fresh take on beauty. Overly made-up glamour was suddenly old-fashioned, and models like Twiggy and Jean Shrimpton pioneered The London Look. Think black and white liner, mascara on upper and lower lashes, and very pale pink or barely-there nude lips.
In Japan, this was the decade when Western beauty ideals became revered among the young. A light, sherbet-toned lipstick shade became popular. Eyes took prominence over lips, with the double-lined eyeliner on the upper lid, combined with false eyelashes, becoming the makeup look du jour.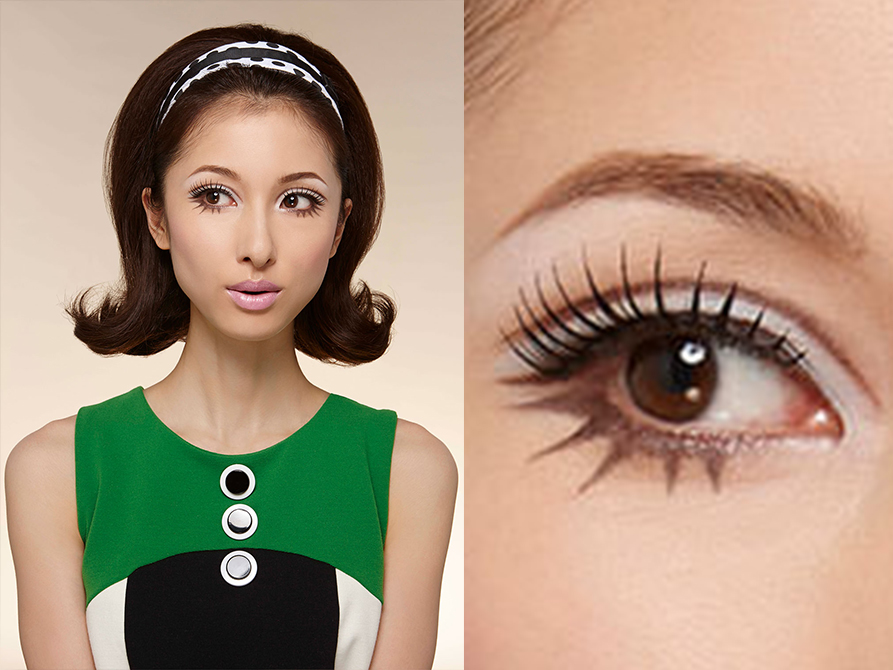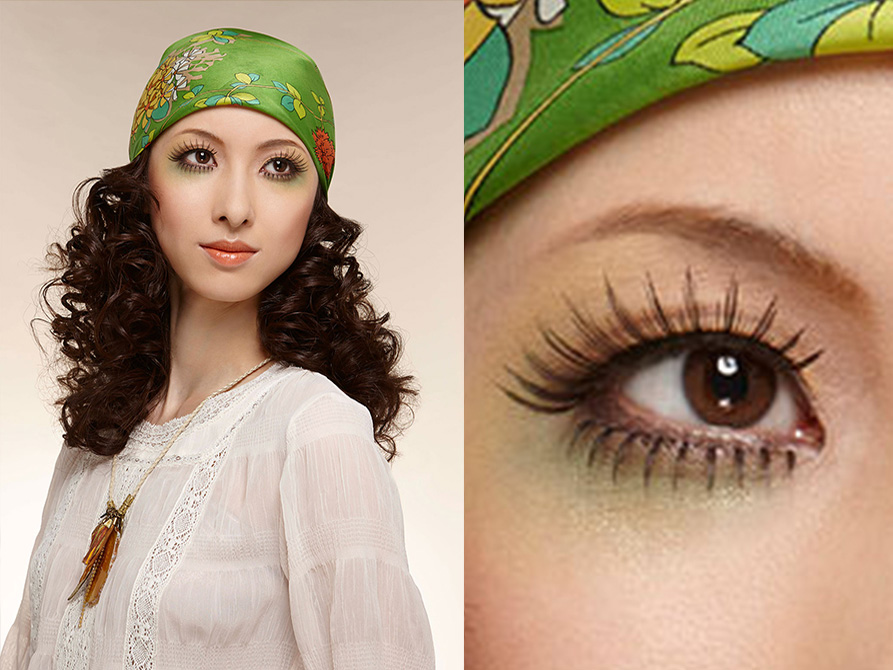 Sultry Seventies
In the wake of the Vietnam war, the antiwar movement, and the rise of "hippie culture", 70s beauty adopted a more free-spirited ethos. This called for shimmering eye shadows; pearlized foundations for glowing, youthful skin; bronzer applied on the cheeks and across the bridge of the nose to emulate the fresh-faced, 'outdoorsy' look of the bohemian beauty; and of course, glossy pink or tangerine lips. Berry colors were used on cheeks, and blues and greens on eyes, while highlighter started to be used to emphasize cheekbones for the first time.
Power-women of the Eighties
While the 70s alternated between the "natural hippie" look and full-on disco, the 80s was all about excess. Bodycon dresses, fuchsia or babydoll pink lipstick, and big hair. The era embraced the attitude that "anything goes", so women piled on the blue eye shadow, went crazy for peach-toned blush, and played around with shocking pink and coral lipsticks with plenty of visible lip liner.
Foundation became less about a dewy, natural look (so 70s!), and more about creating a heavier, flawless base. Cheeks took center stage, as strong blush was a key trend. The most dramatic consequence of this was the iconic stripe application, where blush was painted on in a diagonal line across the cheeks to create the illusion of cheekbones.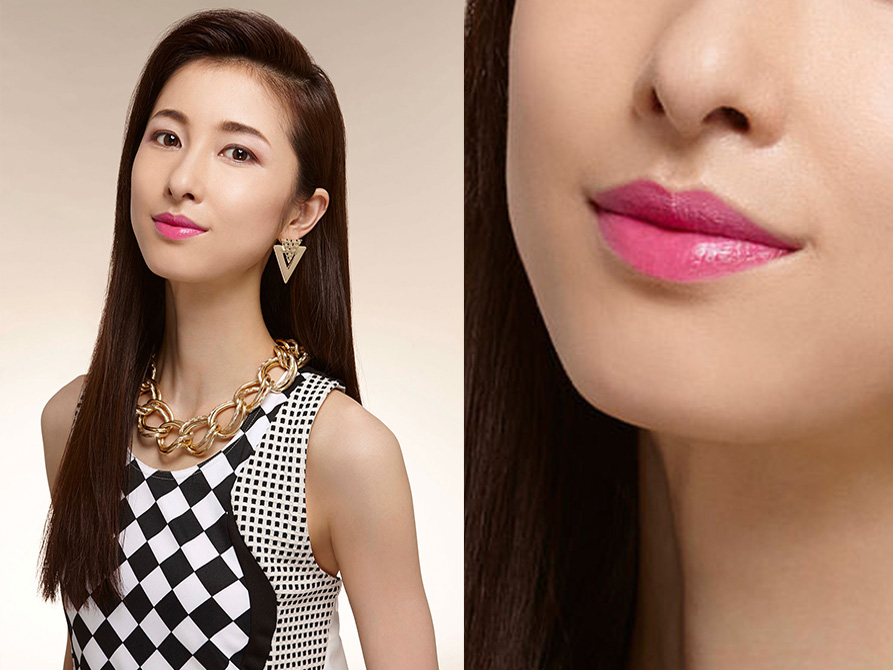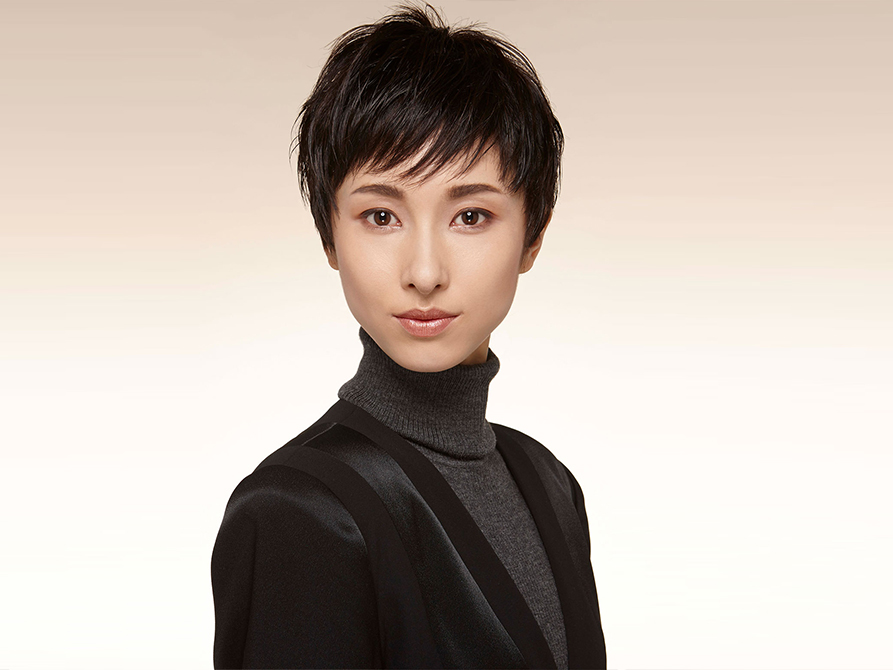 Natural Nineties
The excess of the 80s led to a penchant for minimalism when the 90s dawned. The power-suited "career woman" was replaced by a sleeker, more independent, goal-focused femininity, which required softer, more natural and simpler makeup. Muted browns, beiges and grays were the hues of the moment with minimal blush.
Towards the end of the decade, the nude lipstick hues and ironed straight hair gave way to a full-on new millennial obsession. Cue plenty of silver and gold eye shadows and metallic shades everywhere!
Millennial Beauty
In an age of millennial feminism and femininity, the beauty landscape is changing dramatically. From a flurry of low-maintenance, "no makeup" makeup, to strong brows, contouring, and bold, bright hues, millennials aren't afraid to experiment with their looks. At the same time, they're happy with their natural beauty and an authentic, "come as you are" vibe is prevalent.
There's a focus on a "less is more" philosophy when it comes to products and the importance of any makeup look reflecting the wearer's unique personality. This is something SHISEIDO's WASO collection of go-to skincare reflects and embodies, thanks to naturally-sourced ingredients and easy-to-use skincare that fits happily into the nomadic, busy lifestyle of a modern millennial.