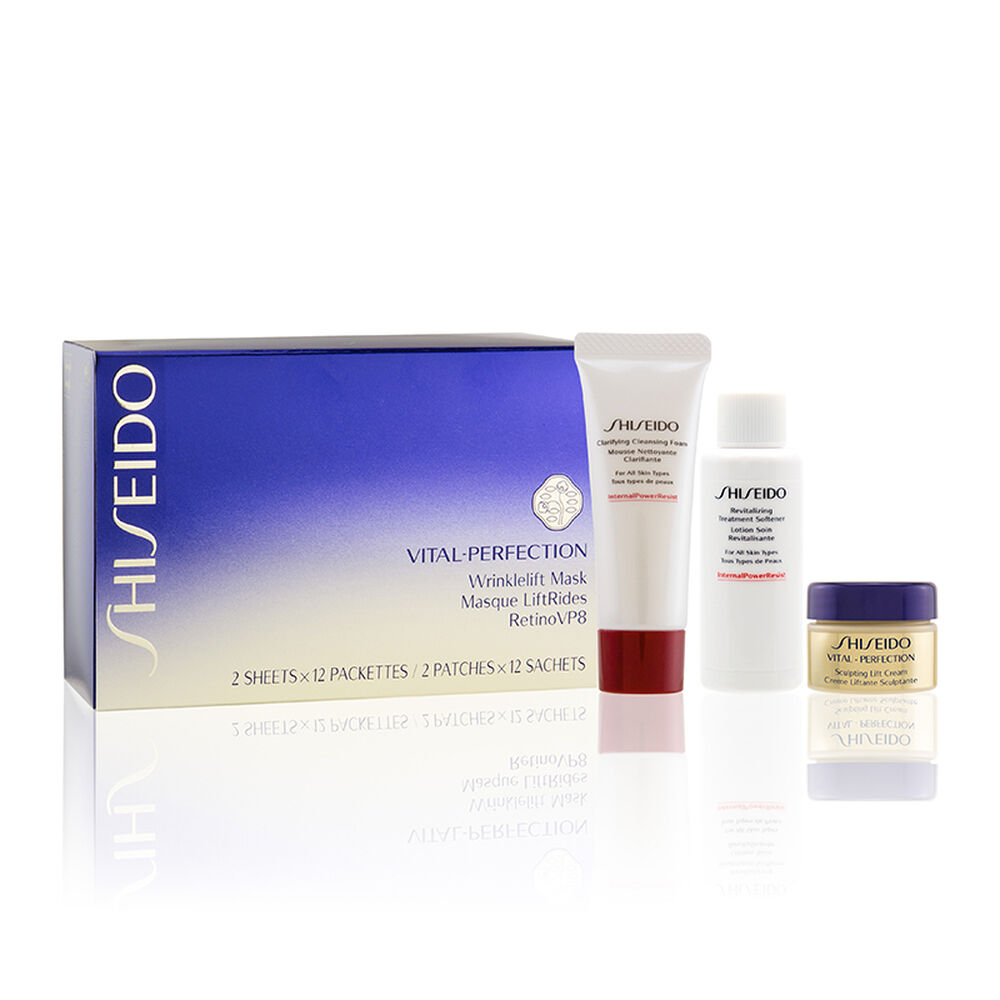 Image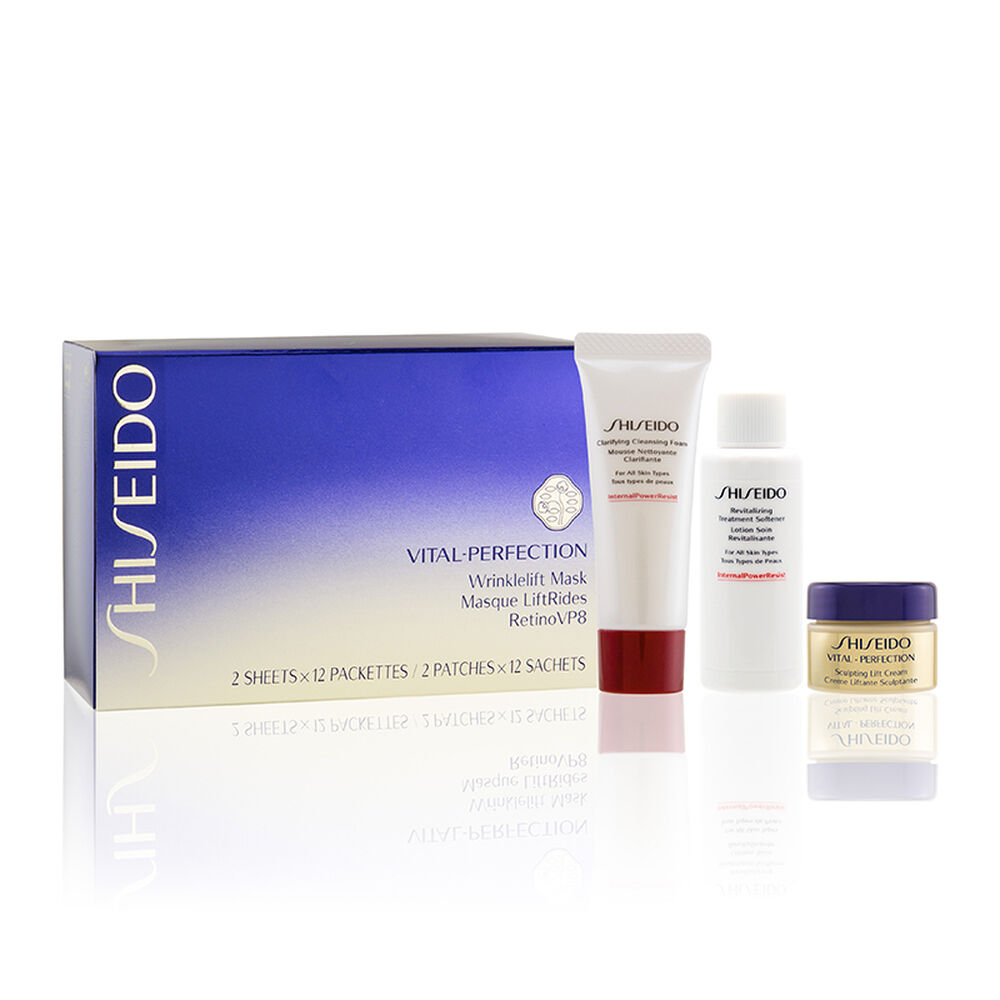 Zoom
Vital-Perfection
Wrinklelift Mask Set
HK$570 (Worth HK$930)

- Vital-Perfection Wrinklelift Mask 12 pairs
-

...
Shiseido Clarifying Cleansing Foam 15ml
- Shiseido Revitalizing Treatment Softener 18ml
- Vital-Perfection Sculpting Lift Cream 7ml


An intensive anti-wrinkle mask that enhances the original youthful beauty of a woman's smile. Using the concentrated power of Pure Retinol, which is Pure Vitamin A, this mask smoothens away the appearance of wrinkles, fine lines and dull skin tone to reveal a firmer, brighter look—one that allows you to express yourself fully, with renewed confidence. Features RetinoVP8 technology, which delivers delicate retinol and SHISEIDO VP8 deep into the epidermis, to effectively improve visible wrinkles. The special airtight packaging process protects volatile retinol from light and oxygen. The unique flower petal shape fits over the facial areas that are most active in facial expressions, where wrinkles tend to appear.
More
Details
/en/vital-perfection-wrinklelift-mask-set-Z10003.html